Tags
date, dating, dating app, Dating Apps, dating online, dating tips, first date, hinge, instagram, instamour, live free video chat, live video chat, love, Marriage, match, okcupid, pinterest, plentyoffish, relationship, sex, Singles, snapchat, socialcam, tinder, twitter, video, video chat rooms, Video Dating, video online chat, vine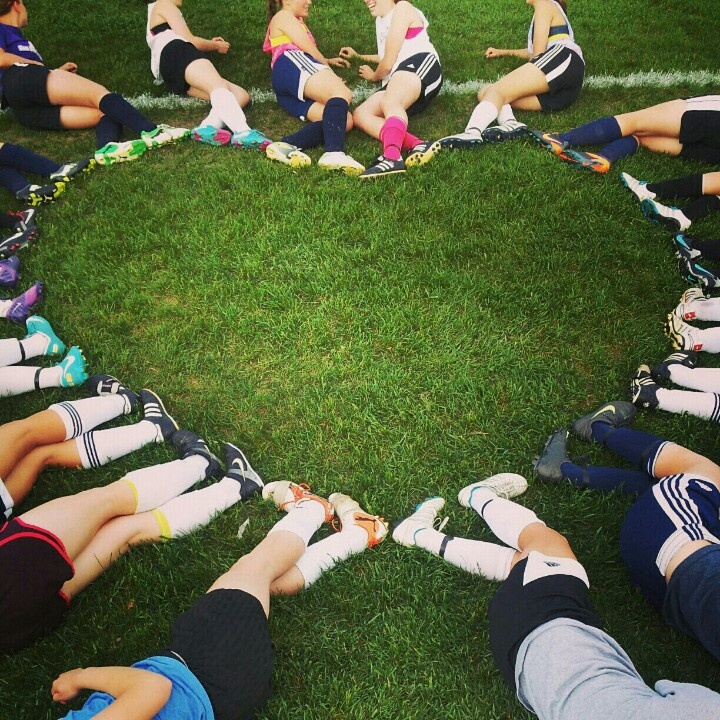 When I decided to host a Happy Hour for the Women's Soccer World Cup Quarter Final – USA vs. China game this past Friday, people asked me: "So who are YOU rooting for, the US, or China?" I said: "May the best team win." And I meant it.
But I was not surprised at the result of US 1:0 win over China – and it was not just because of this 'prediction' I jokingly made in this earlier post comparing chances of happy marriages in America vs. in China. The 'experts' attributed the results primarily to the lack of experience of the China team, but I believe there are much more to this well played game than that – much that we can learn about winning in love and life as well.
As much as it was hard for me to watch the China team lose at such a catastrophic pace, I applaud the American team for representing the best spirit in sports and in life, in the following ways: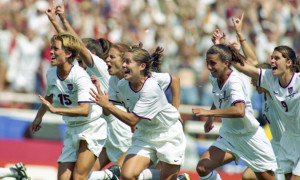 1. They looked like they genuinely enjoyed what they were doing (in their case, playing soccer). Despite the pressure and the big ticket on the line, every single one of the American girls looked like they are genuinely having a good time. You can tell that they CHOSE to be there because of passion. On the contrary, most of the Chinese girls looked like they really did NOT want to be there. Their faces read stress, confusion, and extreme horror of humiliating national honor by losing the game.
This applies to dating, as well as to any other pursuit of life: interest, passion and the ability to let them loose despite external pressure, are the best drivers for top performance. Of course, winning a game or getting married is important (to some people). But if you put on a stern face and spoil the fun of out every first date by scrutinizing him as if he were already your future husband – before he even knows whether he wants to be your boyfriend…you may likely go on 300 first dates and remain unmarried. On the contrary, if you just relax, enjoy the company and the process of getting to know a bunch of new people without any unnecessary expectations or pressure before you both are ready, life will tend to throw you little pleasant surprises – and even if not, you still have your eyes on the ball, but you are also having a great time!
2. They looked like they actually have a life OFF the soccer field! "Everyone of them looked so attractive, it was almost distracting (from the game)…" A viewer so described the American Women's Soccer Team to me. Indeed, I'm not sure if they will all win Beauty Pageants, but they sure did look like they took good care of themselves – impeccable hairstyle, beaming skin tone and irresistible personality. In short, they looked like if they just took off their uniforms and put on a dress right then and there, they are ready to go on a date and have a great time with men who walked out of GQ, People, Fortune, or magazines of the like. The China team? They were all young attractive women for sure, but the way most of them presented themselves made you wonder whether had any social life besides practicing soccer 16 hours a day, and hung out only with fellow soccer players for the rest of their free time.
Your ads will be inserted here by
Easy Plugin for AdSense.
Please go to the plugin admin page to
Paste your ad code OR
Suppress this ad slot.
Studies show that a well balanced life with diverse support systems such as family, friends and romantic relationships are the key to most long term career successes (and personal happiness). The next time a game is lost, perhaps the question to ask is not whether to practice one more hour per day, perhaps it is time to re-examine whether the ultra-strict training system in certain countries where athletes are only allowed to see their family once a year, and highly discouraged from developing any romantic relationships. Lesson for dating and relationships for today's smart, strong, successful women? Even if you are happily single and has a stellar job onboard a rocket ship, don't just let your career take over 100% of your life and hope that love will some how bump into you. Believe it or not, finding love is good for business 😉 The same applies to when you do enter a relationship as well – don't just let a relationship take over 100% of your life, either! Build a life full of colorful choices, and you WILL enjoy fruitful successes from all those wonderful choices. Get over the myth that they compete with each other, and start practicing the true magic to make them compliment each other, and you will win the Game of Life just as swiftly as the American girls won their game of soccer.
3. They looked like they are going to survive and thrive, in any new chapter after soccer. As I watched the hard working Chinese soccer team sweat over stress, confusion and humiliation, I saw more pressure from obligation, responsibility and national pride – than motivation from love, passion and enthusiasm. I found my heart wretched whenever I started to imagine the kind of life they are going to lead after soccer, if all they've known in their adult life is soccer – in a system where very little resources are allocated to helping former athletes acclimate to and succeed back in society. I see enormous confusion of not only losing this one game, but also confusion as to where their life was going after the end of their career.
Compared that, to their American counterparts, who happily accepted soccer scholarships to enjoy a great college education, made decisions to join professional soccer not out of obligation but out of passion, continued to enjoy life and access to 'normal' society while they pursue professional soccer, and will be presented with many long term career options (coaching, management, entrepreneurship or transition back into Corporate America with the college degree and social skills they acquired along the way…etc.) when they CHOOSE to retire. I see freedom of choice, fearless pursuit and carefree passion.
While the Chinese soccer players cannot control the system, they can control how they build their lives so they can better prepare themselves for life after soccer. And it is the same when it comes to dating and relationships: we cannot control whom we fall in love with and how long it is going to last, but we can control how we build our own life so the relationships we have does not deconstruct our support systems, hinder our growth as an independent person, or blind us from the significant cost of losing a relationship (if you've made it 100% of your existence). It is within your control to accept nothing but a relationship that's going to work for each partner not just right now, but also supports and builds each other up in the long term – so even if/when you leave, you are leaving each other as a better person with a better life.
All these being said, my purpose here is not to criticize the Chinese Women's soccer players or to completely disregard the entire system of the Chinese athletic authorities (which have been quite effective in driving Olympic medals and other international tournament achievements so far). Granted, some of the Chinese players came from heartbreakingly destitute families, and the system has generously offered them a path to elevate their entire families out of poverty. It is respected that they intend to pay back that obligation through hard work and honorable service. It is NOT, however, how optimal long term results are produced. Does anyone still believe that a marriage based on a man elevating a woman out of poverty and her obligation to serve him in return, will enjoy more long term success than a marriage based on true love, equality and compatibility? Come on, with such significant economic progress China has made, you would think they no longer have to rely on obligation, coercion or a concentration camp system to produce either world-class athletes, or happy marriages – and yet, with such confused performance from the Chinese soccer players and an arranged marriage looming over my own head, I fear there is still a long way for all of us to go.
Yes, my purpose is to shed some light on the contrast, and encourage the smart, strong, successful women in both China and America, to take a close look, make your own choice, and find your own beacon of liberty, freedom, and love.