Tags
dating, dating app, Dating Apps, dating tips, facebook, instagram, instamour, live free video chat, live video chat, match, messaging, okcupid, online dating, plenty of fish, plentyoffish, relationship, sex, sex tips, snapchat, socialcam, threesome, tinder, video chat rooms, Video Dating, youtube
Imagine this. You wake up to a weird vibration. The bed feels like as if there's an earthquake and someone is hogging your blanket away. You flip over to check on your partner, and there she is, enjoying herself. You sigh as you look at her intense expression, wondering where she is at this moment. One thing you do know do for sure: she is in one of her wildest dreams, and you are not part of it. Now imagine that scenario night after night, over and over again. How would you feel?
Yeah… We feel for you buddy.
Now some might say…well…sure people masturbate because they CAN, and there's nothing inherently evil about it. But how could a company masturbate? Is that even possible?
Yes it is. And if you've had any experience in Corporate America, chances are you've probably seen a ton of them in action. Worse still, you've probably participated in most of them…Yeah, that sucks (no pun intended). That's because most corporate meetings are essentially the same as masturbation:
Your ads will be inserted here by
Easy Plugin for AdSense.
Please go to the plugin admin page to
Paste your ad code OR
Suppress this ad slot.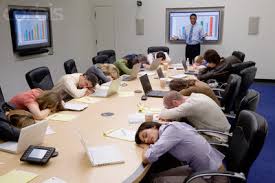 They are both something people do to themselves to feel good in the moment: your partner surely can enjoy releasing his/her tension without creating a real sexual connection with you; people schedule meetings often just for the sake of having meetings, so they can feel good about "making progress".
They are both something that doesn't solve the root cause of the problem: there's nothing inherently wrong about masturbation, but it certainly doesn't close any intimacy gap you may already have with your partner; similarly, there's no significant harm having meaningless meetings, except it's taking precious time away from actually taking action, making progress or – solving the problem!
They are both something that will likely cause more harm than benefit in the long term: excessive masturbation hurts both the sexual connection in a relationship as well as one's own sexual health; excessive corporate meetings whose main purposes are to produce more meetings, well, derails meaningful productivity, sweeps the real problem under the rug, nourishes mediocrity and gets long term Profit & Loss off track.
So what should you do when you find yourself in that awkward situation where your partner indulges in excessive masturbating rather than indulging in you? The same as if you find yourself suffocating in a corporate culture focusing on process rather than results: stay if a mediocre life is what you are content with, leave if you want to achieve true greatness and actually make a difference – for your own life and for others.
Now…what should you do if you find YOURSELF to be the instigator of either of the above situations…? Stick your head into the sand and pretend there's nothing wrong…as your partner or talented employees leave…or bite the bullet and become a positive change yourself. TODAY.
Tiny URL for this post: