Tags
arranged marriage, china, dating, dating app, Dating Apps, dating online, facebook, first date, live video chat, Marriage, messaging, okcupid, online dating, pinterest, socialcam, tinder, twitter, video chat rooms, Video Dating, youtube
Me in America       |       Me in China
"We are so worried about you…" so my Mom begins her weekly monologue on our video chat, and Dad naturally picks up her line to continue: "we can't go to sleep, worried that there's no one to take care of you. You know, you are almost 27 years old! Look at your friends from school, your cousins…everyone else kids we know, they are all married before 25! The longer you wait, the harder it will be to find a husband. Don't you know what they call unmarried women after 25 here…?" Yes, I KNOW Mom and Dad – they are called the "Leftover Women" – back in China, my dear motherland.
But wait Mom and Dad, do you know what they call unmarried women after 25 HERE in America? "OMG, you are like a BABY!" "Don't worry, you have plenty of time to find a quality man and settle down (like, in another 10 years maybe?); in the mean time, just HAVE FUN!" said all my American girlfriends.
So now Mom and Dad – as much as I love both of you dearly – do you still wonder why I still prefer to live here in America than to go back and live with you guys or the luxurious "wedding suite" you already bought for me???
You see, my generation of Chinese women grew up with an under-toned feminist movement, driven primarily by the One-Child Policy. There was no Gloria Steinem, but lucky girls like me grew up as "Little Princesses". We believed that we can want what boys want, we can do what boys can do. We were granted the same great power as well as great expectations as boys were. Basically, we were expected to be boys. Heck, my Dad even chose the most gender neutral character for my first name he could find from the three-thousand-page thick Kang-Xi Dictionary from Qing Dynasty, and never forgets to add "son" to my nick name – so my Chinese nickname basically meant "Wei-my son". You see, I've always suspected he wanted a son as much as my grandmother did, and that my grandmother was only nice to me because of my good grades (like a good boy's grades should be).
The only downside is, well, while we were expected to be a GOOD BOY and shoulder the "Family, Honor, Duty" vow (which meant no time or capacity for dating from junior high all the way to college), we were also expected to be a GOOD GIRL and get married and have kids before 25.
It just never hit me until I was 25. In all fairness, I don't think it hit my parents until then, either.
All of a sudden, my relaxed democratic forward-thinking parents who didn't blink an eye to send their daughter thousands of miles away to America "as long as that's what you really want", started to F.R.E.A.K.O.U.T. They started to wonder why someone who they prevented to have much if any dating or relationship experience CANNOT just go find a perfect match and be happily married, A.S.A.P.
Your ads will be inserted here by
Easy Plugin for AdSense.
Please go to the plugin admin page to
Paste your ad code OR
Suppress this ad slot.
Now compare that to my American/Western girlfriends' experience: they started dating (officially) as early at 15… First of all, school finished at 3pm, so they had ample time to finish homework and other activities and to go out on a date. Second of all, their parents were usually supportive and the most they'd say is "Just be safe honey, and get home before 11 o'clock." By the time they were 25, they'd probably gone through more than a dozen boyfriends and already know what they want and what they don't want in a partner. And wait – although there are discrepancies between different ethnicities and family/religious traditions when it comes to the 'proper age' to settle down, they are neither eager nor pressured into desperation until maybe 35?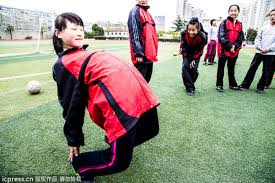 Chinese Women's Dating Championship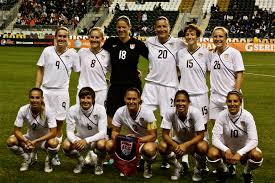 American Women's Dating Championship
There you have it. It's not like Chinese women are more desperate to get married than our American girlfriends. It's not like American women don't want to get married less than their Chinese girlfriends. They just have a lot more time and room to search for the right partners and 'practice' these fun things called "dating" and "relationships" before jumping into this lifelong commitment called "marriage".
Ironically, that's exactly why I might have a much better chance to get married (happily) in America as a 27-Year-Old Chinese woman. I don't HAVE to jump into marriage after a few arranged meetings my parents set up after checking the horoscope and family financial statements. I don't HAVE to find out a few months INTO the marriage that I'm not compatible in real life with my perfect-match-on-paper. I don't HAVE to stay in a relationship or marriage just because I'm concerned about "what the neighbors would say". I.A.M.F.R.E.E. – To explore, to 'practice', to LOVE, to get married when I want to, with Mr. Right of my dreams who WANTs me too – not just because he's being pressured by his parents or peers or society in general.
Luckily, with more and more technology innovations in social networking and dating to bring people together from all around the globe, our world is one that's becoming more and more modern and homogeneous when it comes to dating, relationships and marriage – be open, be free, and enjoy the process. There's never a guaranteed happy ending for any path, but this one has a better chance – and a much better view along the road!
This is what I want for myself. This is what I want for all my Chinese sisters. I want to help them set themselves FREE and start dating like their American girlfriends – like Taylor Swift, like Joy Chen. Heck, even like me, who really started dating like an American girl not from 15, but from 25 – and guess what? I've been having the best time of my life ever since, and I've never been more sure that I WILL find the man of my dreams to build a happy marriage – and to have grumpy funny cute babies with – EVENTUALLY.