Tags
dating, dating app, Dating Apps, dating online, dating tips, instamour, live free video chat, love, Marriage, match, okcupid, plentyoffish, relationship, Video Dating
Have you ever dated a foreigner? Or, are you a foreign national dating an American? Have you ever struggled with the fact that you or your loved one may have to leave the country for immigration reasons, and that a Green Card arrangement is always something hanging at the back of your minds besides the marriage topic itself – which already adds a ton of pressure to the relationship?
Well, I have. For as long as I've been here in America, the guys I date seldom failed to ask me about my 'status', besides just whether I'm single or married. While I can understand the US Citizen's suspicion of getting taken advantage of, it doesn't take away the sting. It almost always starts the relationship off with a bad taste. So, to save myself the embarrassment and to start the relationship on the right foot, I've learned to address the concern myself before the relationship gets serious, and 'come clean' about my intentions of not just dating a guy for a Green Card Marriage. Even though I've learned to treat it matter-of-factly over the years, it's still not the most comfortable conversation to have, and the guys usually don't really know what to say other than "Sure" "Ok" "Alright…can we have sex now?"…Sigh.
Which was why I totally melted at my last boyfriend's response. He chuckled, and then held my hand.  He was thinking like "OK, even if she doesn't like me, maybe I can still offer a Green Card to keep her." Of course he was just kidding! "In all seriousness sweetie, I'm not too worried about it and you shouldn't worry about it either.  If it comes to the point where we need to make a decision, then we'll see how much we are really attached; and if I can't let go, that means I really like you…so I won't (let go)…anyways, it will be a happy problem to have."
Sigh. How I loved that guy for it. Alas, we both did let go – for other reasons and for the best, but I'll never forfeit his Best Answer Ever award, and I would encourage all the American brothers and sisters out there to learn from him on this – if you don't want to alienate your foreign born sweethearts on this very tricky, very special topic.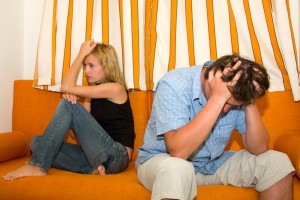 Your ads will be inserted here by
Easy Plugin for AdSense.
Please go to the plugin admin page to
Paste your ad code OR
Suppress this ad slot.
No: Borders, distance, and nationality do not necessarily kill love. However, insecurity and suspicion that comes with it, DOES. You can't blame a foreign national for yearning stability or feeling insecure about his/her status in America and how it affects their dating lives, just like you can't blame them for seeking love in the first place. You can't blame the US Citizens looking out for their own interest and not making long term commitment for reasons other than pure love. But it takes trust to melt away insecurity, and it takes confidence to address suspicion. It is a two way street.
Here's another perspective from someone else who also lives and breathes these concerns everyday.  The "Best Immigration Attorney on the Main Line", John Vandenberg shares: "Most of the time, you'll find that the US Citizen doesn't really care (about their partner's immigration status or whether they'd have to sponsor them), they just want to find someone to start a life with, and if this someone happens to be a foreign national, then so be it. Love comes with its responsibilities. Plus, for the US Citizen, all they have to do is to show up for the interview (with the immigration officer)!" How refreshing. The weight of the world was just lifted from my shoulders! Should I sign up for the 90 Day Fiancé?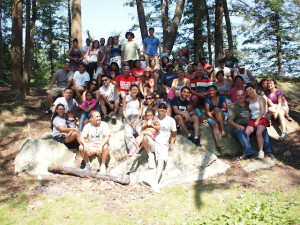 But wait, what are some of the other challenges couples might face if they do plan to go through the family based Green Card sponsorship at some point? "Family and cultural misunderstandings," said Vandenberg, "I find that clients sometimes underestimate how much they DON'T know about each other and their extended families until they really have to sit down, make a firm commitment and go through this process. For example, it's very hard for us Americans to imagine having a large extended family visiting and literally having them in your face every day without a break; on the other hand, it hurts the foreign national spouse's feelings to realize that their American spouses really need to 'take a break' from all the family and cultural stuff. What seemed exotic and exciting at first may become a burden and cause for constant conflicts down the road, if couples don't seek to communicate and reconcile as early as possible."
With that being said, is there light at the end of the tunnel? Absolutely. With cultural and political advances, lovers across different borders are coming closer every day, empowered also by new technologies that help them find each other, fall in love and stay in love in unprecedented ways. It's a known fact that dating apps in particular have been growing exponentially in international territories just as fast as they are in America.  Another interesting fact is that singles from Europe, Asia and the Middle East are talking to singles in the United States using these free dating apps, which is wonderful! Breaking down the traditional barriers and really helping people from all over the world find love with a bigger scope is the main goal driving certain apps in particular.
You never know – the love of your life might be just around the corner, or he/she might be all the way at the other end of the world. Technology helps you create the same intimacy and transparency on your first few "meetings" so you can create the same bond with someone, no matter where you are.