Tags
date, dating, Dating Apps, dating online, dating tips, hinge, instagram, instamour, live free video chat, love, Marriage, match, okcupid, pinterest, plentyoffish, relationship, Singles, snapchat, tinder, Video Dating
"Studies show that 85% of people go to their deathbeds, without experiencing what a truly happy and fulfilling relationship feels like." Wow. How do you feel when you first encounter this conclusion? Hold on to that thought. The mystery will be solved by the end of my short story 😉
Three weeks ago, I broke up with my ex. That meant I no longer had a plan for Memorial Day weekend. I decided to take an overdue 'homecoming' visit to New England, and the weather conveniently decided to chill down in the middle of May. I then missed my connecting train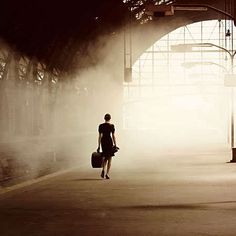 after pulling myself across town from Penn Station to the Yale Club. When I finally found a transfer train and one of the few open seats on it, my seat mate, a 6'1" strong looking man, refused to help me with my suitcase…! Granted, there were probably far worse situations I could've found myself in at that very moment, but to save time, let's just agree that I was not having the best day of my life.
Well, it turns out he was – "just kidding!" Whew. Turned out I did hit rock bottom when I thought I did – and from there, the only direction I could go is to go – UP. Kirk, my seat mate, was actually a real blessing. We chatted for four hours on the train, and 95% of that time was him raving about his wife, his kids, and how wonderful it was to have a family of eight. How he was 'picked up' by his wife at a gay bar in North Carolina. How much they fought initially because of the big reverse age gap (him being 22 and her being a 29 year old single mom with a 6 year old daughter when they met). How he finally found the 'man' in him to grow up and commit. How she didn't want any more kids initially, but now that they've had another five, she still wants more! How they stuck through the thick and the thin. How his step daughter grew up to become his best friend, and even wrote her valedictorian graduation speech based on him…yes, you guessed it right, the other 5% of the time was me weeping.
Kirk's story was so simple, so everyday life, and yet so touching, I had to cry. I had to cry because he helped me see how all this was still possible – for me and for everyone else – not just from a logical, factual, statistical perspective, but from a personal perspective. He showed me that with passion, commitment, and diligence, true love can be ignited, sustained, and strengthened.
When we parted, Kirk smiled and told me: "Wanna know our secret? The Five Love Languages. Read that book. It's helped our marriage in so many ways, I can't even count." Wait, what? Kirk, the military man, police officer turned truck driver, he read The Five Love Languages? YES. So much for the notion that "80% of self-help books are consumed by women, the rest 20% are in dumpsters"!
Your ads will be inserted here by
Easy Plugin for AdSense.
Please go to the plugin admin page to
Paste your ad code OR
Suppress this ad slot.
If I'd thought that was too much, it was just the beginning of my blessings. I arrived in Hanover, I walked around The Green, and there are young college sweethearts reading, playing, napping together, brushing next to me with sweet bright smiles. I went to the Canoe Club, and couples in their 30s, 50s, 70s were holding each other to dance with such brimming warmth, passion and romance, you'd think it was still Prom Night. My eyes were opened. You see, what amazed me the most were not just happy couples, but happy couples of whom you could tell that they had stayed with each other for a long time – and none of that "grandpa dating a 20 something" thing. It seemed as though the womens' wrinkles were the ultimate aphrodisiac, and whatever physique they were in was the most desirable object in their husbands' eyes. Wow. It. Was. Possible!
So, "Studies show that 85% of people go to their deathbeds, without experiencing what a truly happy and fulfilling relationship feels like", huh? Some people look at this and say: "Oh gee, I thought I was the only one unhappy about my relationship, but now that I know most people are unhappy, I guess that's OK. I don't feel as bad anymore and I don't need to strive for any better. It must be so hard to become the 15% and…I don't have time! They probably just got goddamn lucky anyways!"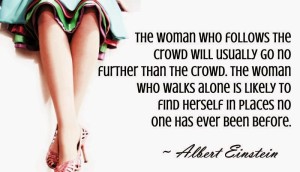 NO. I want you to look into the mirror and say: "OK. So 15% of people did end up getting a happy, fulfilling relationship, right? That's A LOT of people! So, WHY NOT ME?" Yeah, why not YOU? You are beautiful, you are kind, you are awesome. And if you are reading this right now, it means you are willing to do your homework, take action and seek out support on your path to find love. You've got what it takes. You DESERVE to be the 15%.
"What if I have done everything right and I'm still not in the 15%?" You don't know it yet. You don't know if you've done everything right. You don't even know if you've done 'everything'. I certainly haven't 😉 Have faith, and never, never, never give in. If you accept nothing but the very best, you often get it – the very best, or nothing (let's be honest, that could happen, for a period of time at least) – but trust me, if you are a 15%er, 'nothing' is still so much better than settling.
So believe in love. Become a 15%er. Better still, don't just BE a 15%er – you see, once you accept nothing but a truly happy relationship, you end up making your partner a 15%er too, and your examples will ripple through your family, your friends, your children – you will be making it a 16%, 17%…20%…you will begin the change for a happier world. For your own happiness and the better of the world, you will succeed, or die trying – but most likely, you WILL succeed 🙂