Tags
date, dating, dating app, Dating Apps, facebook, first date, hinge, instagram, instamour, live free video chat, love, Marriage, match, okcupid, online dating, pinterest, relationship, snapchat, threesome, tinder, twitter, video online chat, youtube
There's a big game going around the internet, and if you're innocent like me you may have been played once or twice. Half the people you meet online have other people on the side or a slew of others on the back burner. I never used the internet to meet people until I started researching different websites for my own app. There were a few apps I just stayed away from because I knew they were bad news and I wasn't looking for a one night stand. I was looking for a serious relationship and I made this very clear in my profiles. But after one failure after another I realized online profiles don't work, they are just a bunch of the words that paint a picture to lure you in.  Marketing yourself at your best. Is dating really a job interview?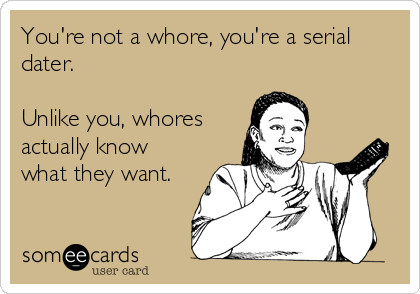 I was once approached online by a very confident man who boasted about his prestigious job and how much money his family had. He was not only boasting but he was telling me how great I was and blowing up my head and my phone for days on end. The problem was that I was not attracted to him at all. So after his constant emails, texts, and compliments galore…I gave in. After our date, he was really acting like he was all about me to the point I thought it was a little too much.
But some signs were showing, his words were just words and when I called his bluff he turned the situation around on me, calling me insecure and needy.  He made me feel like I was the problem. I don't want this happening to others.  The game is nasty and will have you feeling defeated. So here are some signs these guys/gals are all talk and just professional serial daters:
1.They are eager to talk about the future: house, kids, wedding , they seem in a rush and make all these great romantic plans yet they don't even know your middle name.
2.They tell you to take your online profile down: yet they don't take their's down. They get weird about adding you to facebook or social media feeds. They get upset if you tag them in pictures without their permission. This is because they have something  to hide. And I think every fifth person you know, knows someone you know so they might get caught.
3.They want to talk to you all the time at first and they are so comfortable: Honestly that kind of comfort is a professional online dater. When you really like someone there's always a little shyness at first until you warm up.
4.When you finally show interest they back off so quick: You won't know where they went.  Poof – gone! My best friend always said,"If they are hot and heavy that means they are never ready."
5.They are usually fast talkers: They always have something going on.  They either get back to you right that second or hours later with excuses why it took them so long. Top three excuses: (1)Something with Work (2) Their phone battery was dead. (3)With friends or family.  Funny part is you know they are lying because most dating apps show when you were last logged in.  So if you were so busy, how did you have time to search for other girl/guys?
6.They never say anything imperfect about themselves:  A man or a woman who doesn't make mistakes or doesn't have any flaws cannot be trusted.
7. Call them out:  On their BS, and watch what happens.  That sweet guy/gal gets nasty real fast.  You interrupted the game and they don't like losing a turn. As quick as they wanted to sweep you off your feet they will pull that rug from under you and won't help you back up.
Hope this helps if you are online and see any of these signs welcome to the game.
Tiny URL for this post: