Tags
Android, communication, date, dating, Dating Apps, dating online, dating tips, facebook, first date, hinge, instagram, instamour, live free video chat, live video chat, Marriage, match, messaging, new app, okcupid, online dating, pinterest, plenty of fish, plentyoffish, relationship, sex, Singles, snapchat, tinder, video, video chat rooms, video online chat, vine, youtube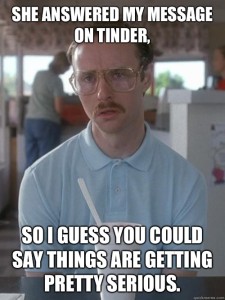 Even though Tinder has millions of users and is in the press and media almost every day, it is truly ruining the online dating industry in a big way. One of the biggest reasons why, is because it is making people lazy. Now they can just swipe left or right and superficially choose someone to go on a date with based on their pictures. Typically, people who use Tinder are just looking for a fun night out with someone new, they aren't really looking for a serious relationship, because they can just swipe left or right again to find someone new.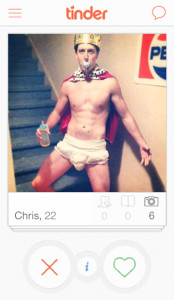 Using someone's photo and basic profile information is a difficult way to find out if you have chemistry or not. It is statistically proven that based on algorithms, questionnaires, pictures, and other factors, you don't really know if you're a good match with someone until you meet face-to-face and have a real date. This is why Tinder is failing to help the online dating industry.  If anything, it's hurting it.
Now if you ask me if Tinder has made online dating easier, yes it has. It has opened the dating pool to a lot more people, removed some of the skepticism people associate with online dating, and have generally made it easier to meet someone. Being said, even though it is easier, it is also harder. People now have tons of options to choose from, which makes it very difficult to have them settle on just one person. Also, until people start to embrace new technologies such as video, and real-time communication, singles will truly not get to know each other before meeting to find out if they have chemistry.
Tinder might be a good excuse to get laid, but when you want a real relationship, it's not the best option. Good luck swiping left and right!
Tiny URL for this post: